Women's Ministry
Titus 2 Women's Ministry
Wellington Church aims to edify women by equipping them to exercise their God-given gifts. The Titus 2 ministry is a ministry that ministers TO women and BY women.
The Titus 2 Women's ministry especially ministers to women inside the congregation and outside the body of the church by providing Bible studies, book studies/discussion and monthly fellowship gatherings that focus on building relationships around God's word, especially the gospel.
Save the Date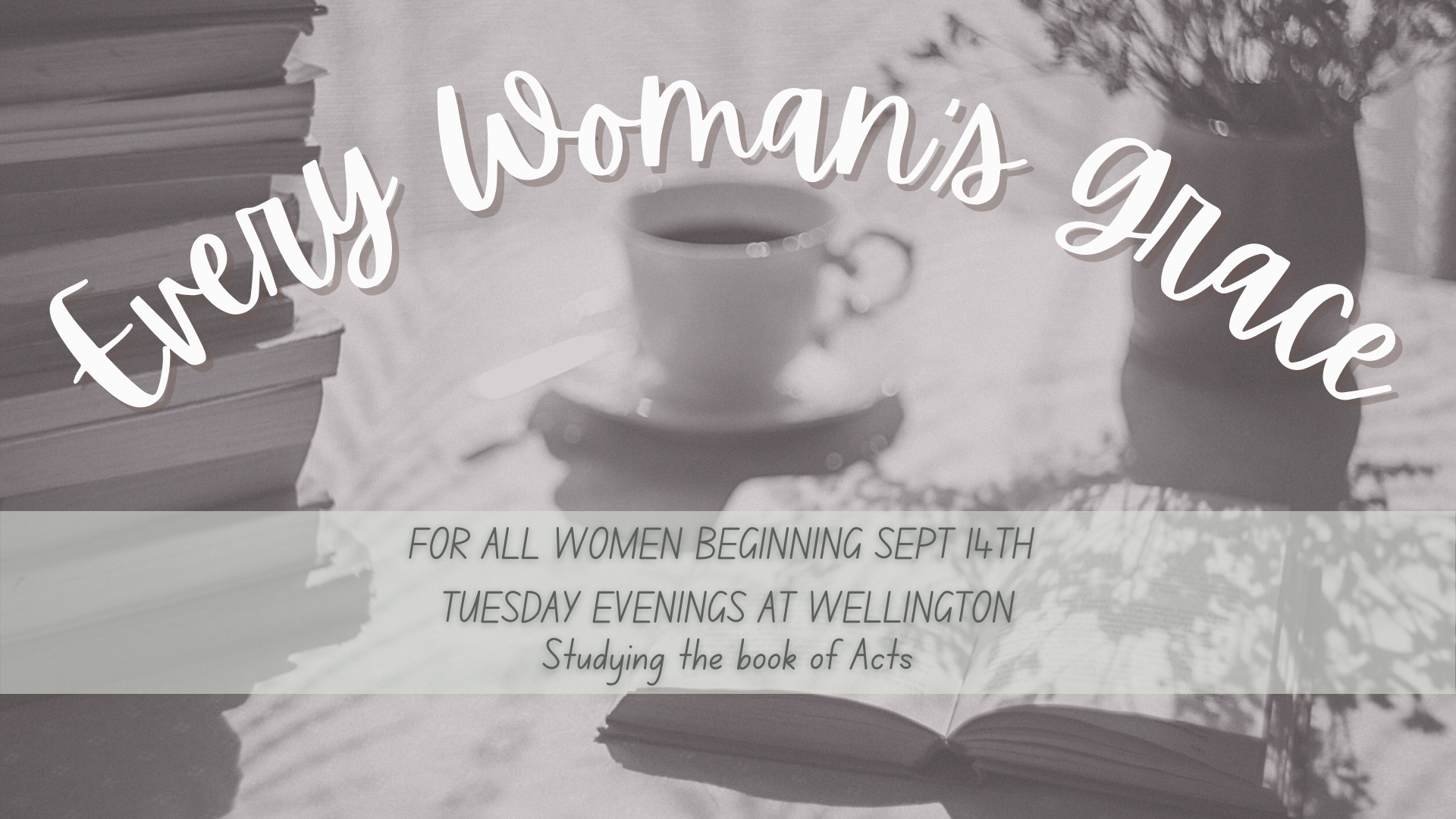 Women's Conference
Revive Our Hearts: Grounded
October 8-9, 2021 - Indianapolis, IN
Contact
Jen King
for more information.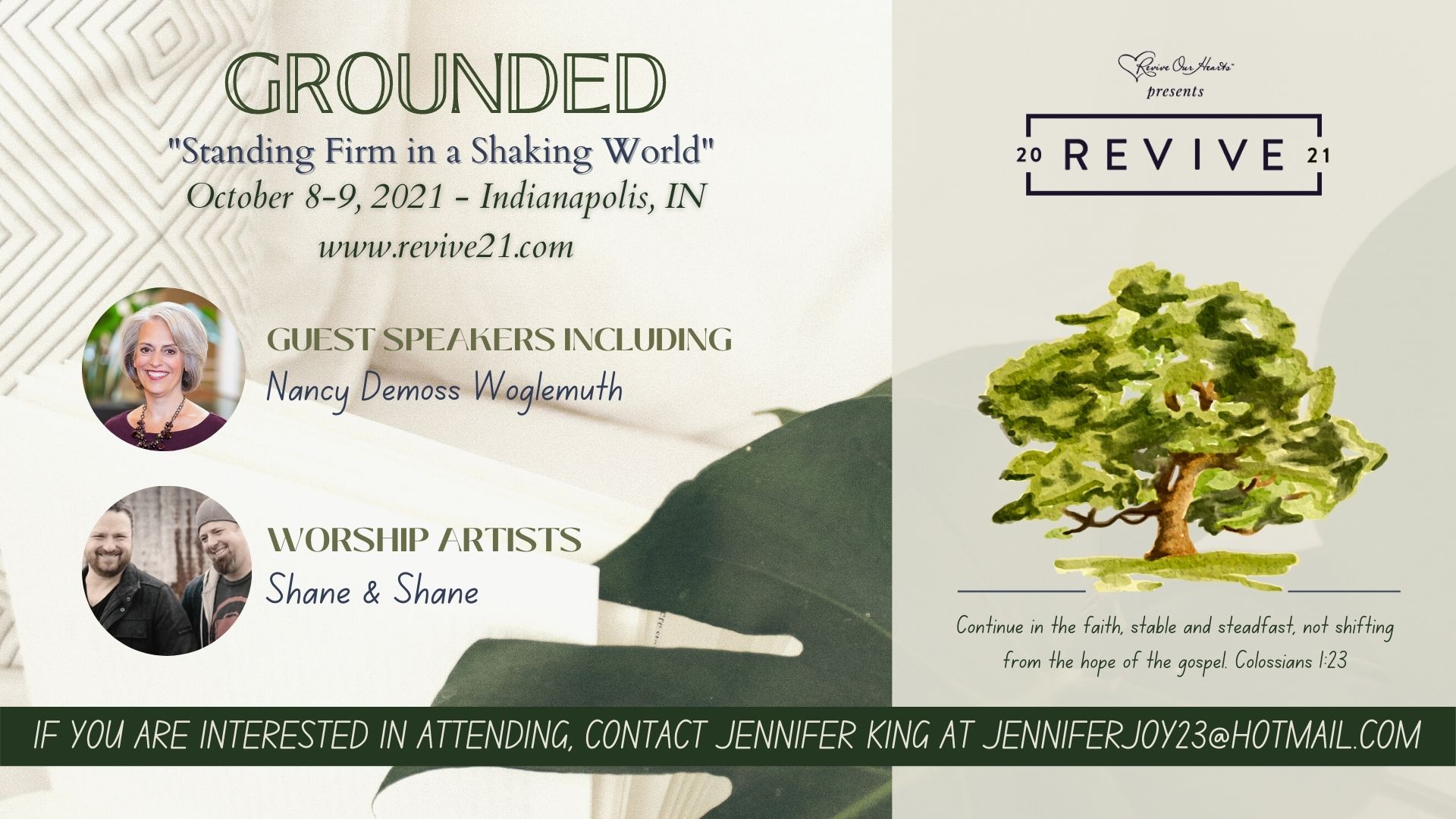 Ministry Calendar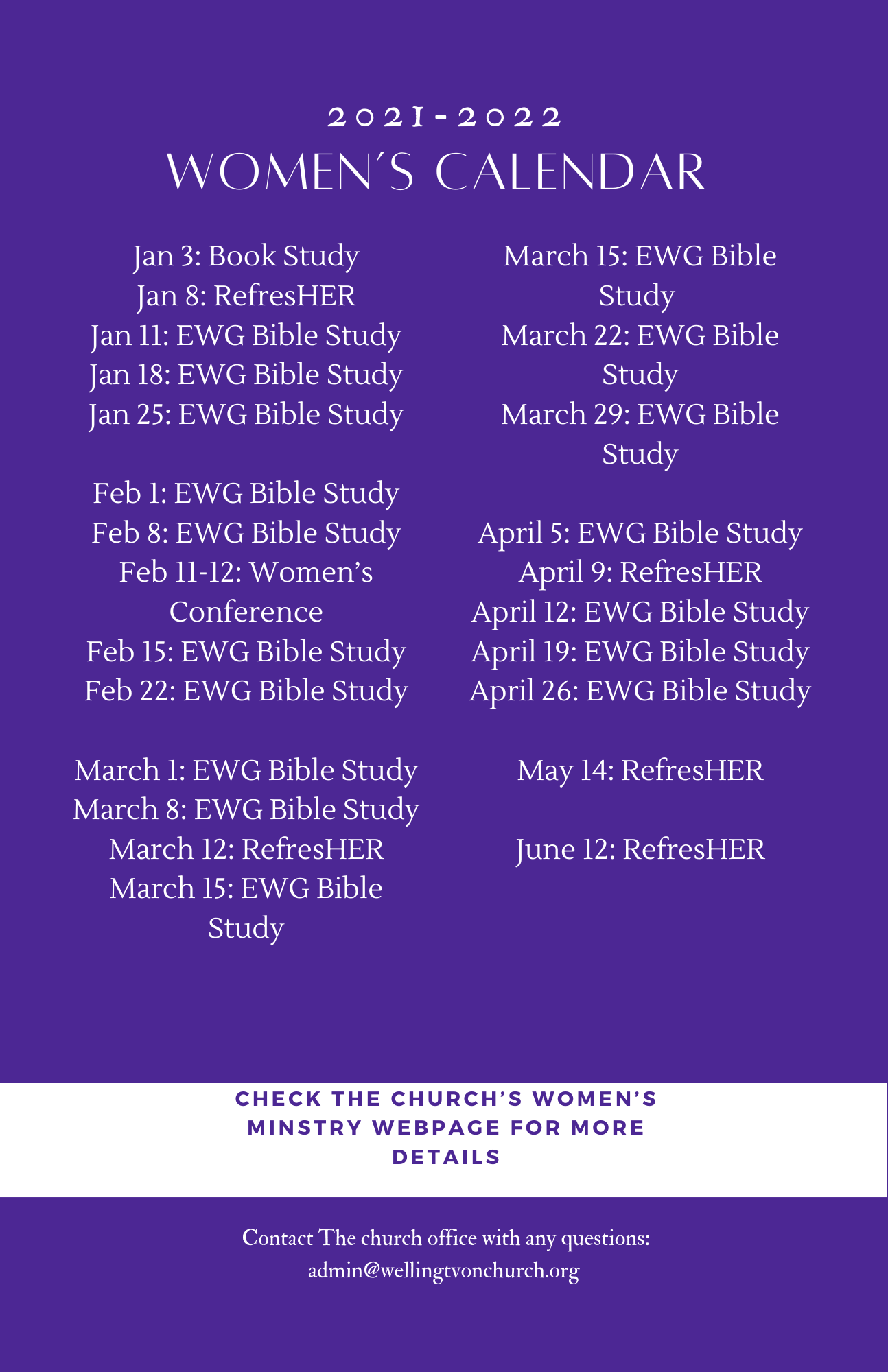 ---
Ministry Opportunities
Monthly RefresHER
The RefresHER is a monthly gathering of Wellington women, which is also open to women in the area. It meets from 9:00 – 10:30 a.m. on the 2nd Saturday of the month at Wellington Church (there may be occasional breaks for holidays and or summer). We meet for the specific intention of fellowship and to learn about various topics as they relate to God and our knowledge of Him. The purpose of the gathering is for the women to build relationships that biblically edify and encourage each other.
Weekly Bible Study
Bible studies will meet Tuesday evenings beginning September 14th at the church. The Bible Study seeks to equip ladies to dig deeper into God's word for sake of knowledge and godliness. These studies are primarily expositional.
Monthly Book Study
Our next book study will begin August 2nd and we will be reading Becoming a Titus 2 Woman by Martha Peace. This study will continue to meet on the first Monday of every month. This is a great setting for women who desire to mature their walk with Christ alongside other women, using biblically based books.
If you would like to receive email updates regarding the Women's Ministry events and service opportunities, please email us at . You may also download our app for the upcoming events with dates and times.
Women's Ministry Framework and Philosophy